I have an iPhone 6 (?, I know) and noticed an incredible performance hit when I upgraded to iOS 11. I had never seen such an awful change immediately after installing a software update; when I upgraded the phone to iOS 10, it actually got faster that it was on iOS 9. I knew something had to be wrong but mostly just got used to the degraded performance.
When the Geekbench team discovered that Apple is clocking down older iPhones due to aging batteries, I immediately bought an OEM Apple battery to replace my old one. It was $14 on eBay. Politics aside (I'm not going to rant about whether or not it was right and just of Apple to reduce the performance without telling customers, since there are plenty of other hot takes on the issue itself), I would have happily bought a new battery if I had known that it was going to keep my phone running fast.
I promptly purchased Geekbench 4 and took an initial benchmark to compare with once I replaced the battery. For reference, my battery had just over 600 (!) cycles on it, 100 over Apple's lifetime recommendation. Geekbench scored the phone at 1059 single-core and 1794 multi-core.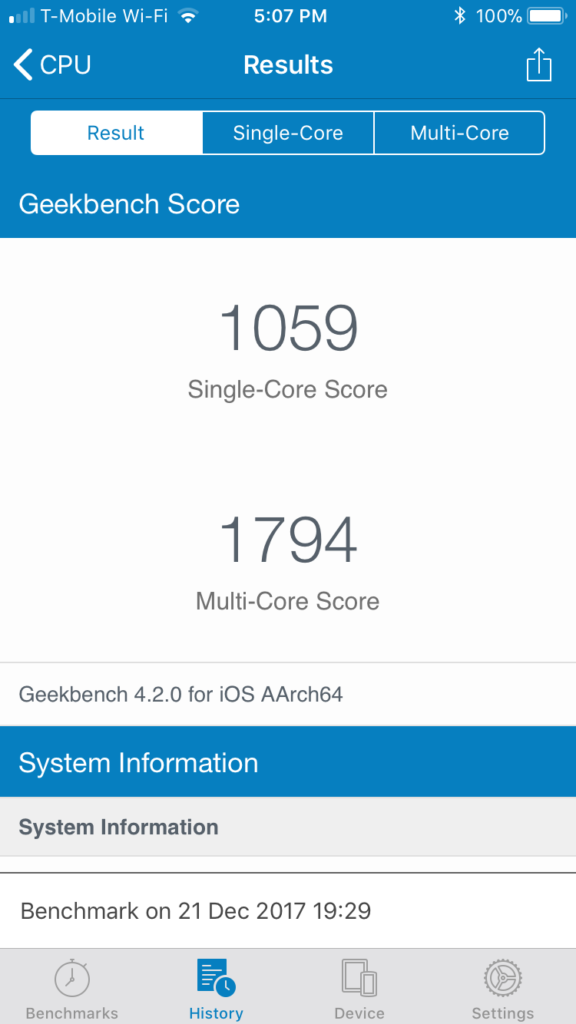 After replacing the battery I took another Geekbench benchmark.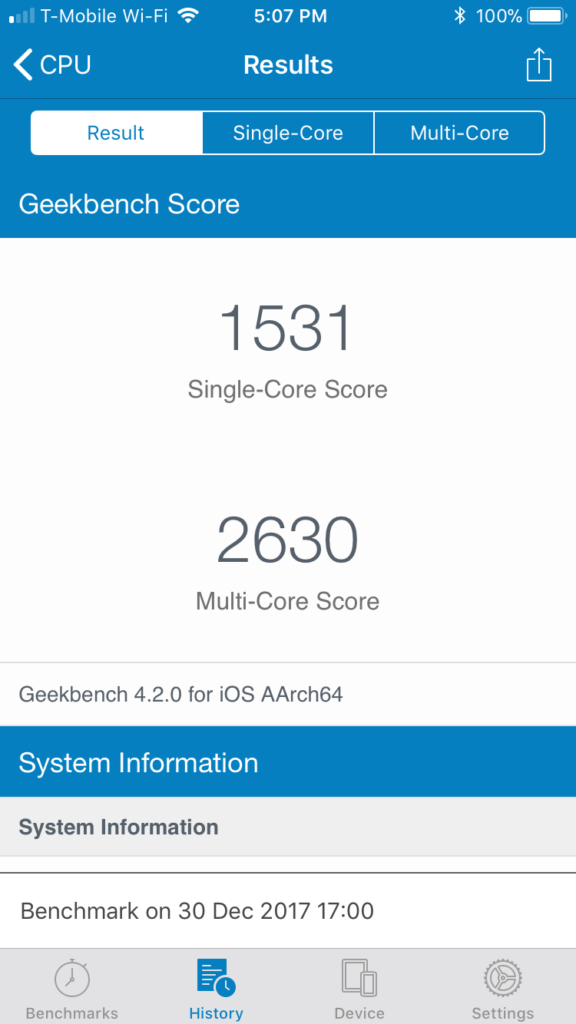 In almost perfect agreement with Geekbench's findings, my iPhone 6 performance increased by nearly 45% single-core, and just over 46% multi-core. Looking at it differently, the phone that I had been using was almost fifty percent less powerful (worse?) than the day it was bought. Unsurprisingly, it feels like a new phone and is very noticeably faster, especially when replying to iMessages or notifications on the lock screen.
Regardless of  your opinion regarding Apple's throttling of older phones, these results give users a serious reason to spring for a battery replacement.
Update: Apple has responded to this issue and is now providing $29 battery replacements for iPhone 6, 6s, and 7.